Upcoming live gigs
2018
08.20 - Kaleidoszkóp Hegy Fesztivál, Esztergom - Bertók/Porteleki duo
08.30 - III. UbikEklektik, Military Base, Zsámbék - duet performance with dancer Adél Juhász
09.08 - Hluková mystéria IX, Provoz Hlubina, Ostrava - Thisnis
09.09 - T3, Bratislava - Thisnis
09.17 - Pontoon, Budapest - Qiyan
09.21 - Fonó Budai Zeneház, Budapest - Czitrom/Porteleki duo
09.27 - Nappali, Pécs - Poros
09.28 - Ujbuda Jazz Festival, Mu-theater, Budapest - Thisnis
09.30 - UH fesival, Trafó House of Contemporary Arts, Budapest - Bertók/Porteleki duo
10.06 - Budapest Ritmo festival, Club Akvárium, Budapest - Peasants in Atmosphere project
10.10 - Jazz Goes To Town, Hradec Karalove - Akosh S. (New) Unit
10.12 - Kék Ló Pub, Budapest - Thisnis
10.16 - Trafó House of Contemporary Arts, Budapest - as a guest of band Anima Sound System
11.06 - DOM, Moscow - duo with Akosh S.
11.07 - St.Petersburg - duo with Akosh S.
11.08 - Yaroslavl - duo with Akosh S.
11.10 - Musica Privata, Fabryka Sztuki, Lodz - Thisnis
11.30 - Jazz im Martinsclöss, Wien - Akosh S. trio
12.17-18 - Trafó House of Contemporary Arts, Budapest - on stage performance in the piece: United Space of Ambivalence (director: Material Mészáros)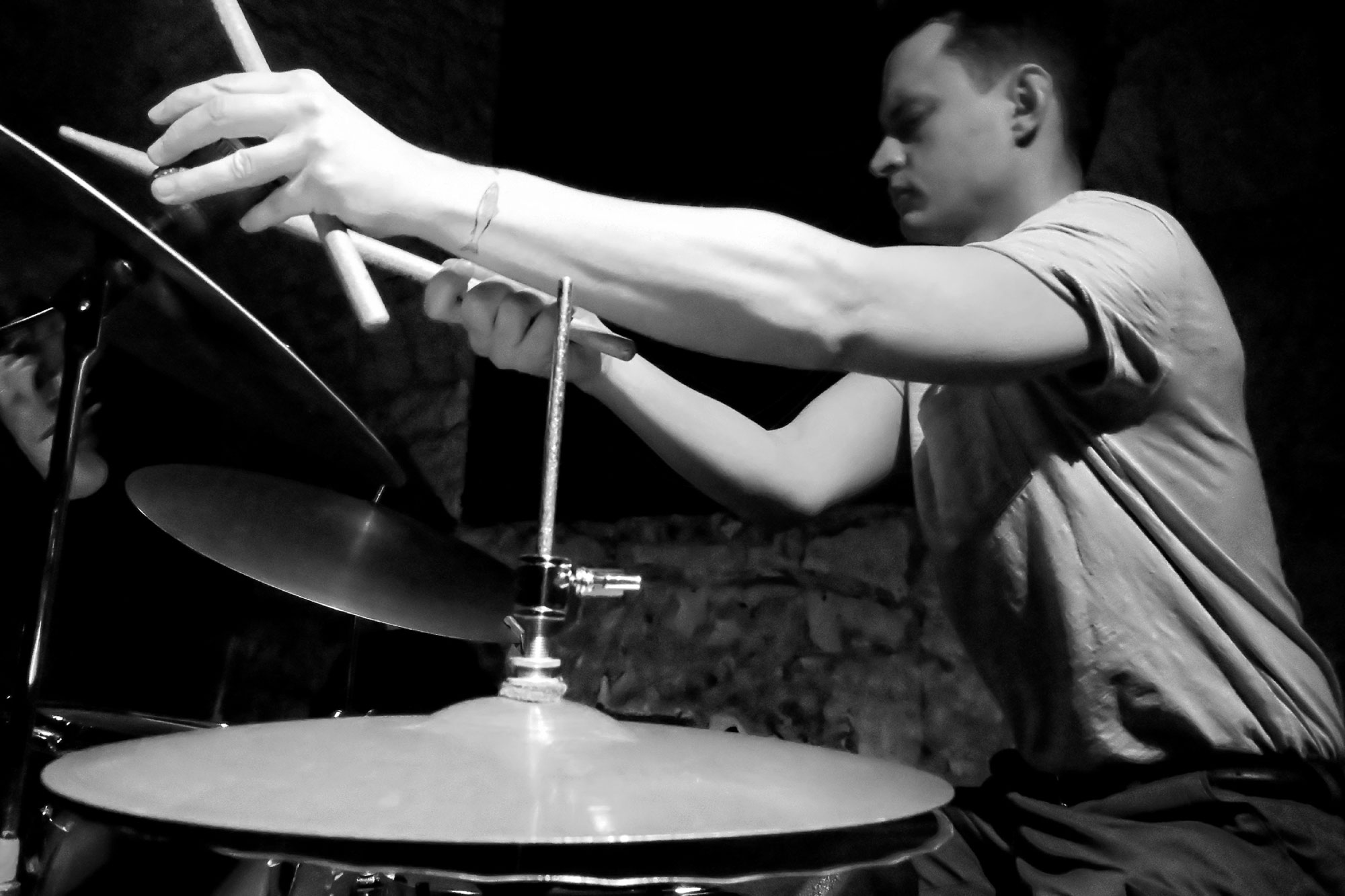 Bands & Projects
- Thisnis
- Akosh S. Unit
- Akosh S. trio
- Akosh S./Porteleki duo
- Porteleki duo
- Peter Problem
- Qyian
- Peasants in Atmosphere
- Duo with Ádám Czitrom (git.)
- 12z
- Dorota
- Porteleki-Pärnoja-Tärn
Releases:
- Dissident Musicking - Yoshimoto/Arkajolie/Porteleki/Okazaki
Upcoming:
- Dorota - Solar the Monk
- Dzukljev/Porteleki - Wondermarks (live at Ring Ring, 2018)
- Akosh S. Unit - Live at Ljubljana Jazz Festival 2017
- 12z - Transfiguratio (Live in studio, 2018)
- Mezei Szilárd trió - Live at Lumen, 2018
Theater & Dance
- Esumi és Asao (dir.: Ákos Kalmár) - movement, onstage performance, music, premiered in 2017
- Kulcsár Noémi: Prométheusz - movement, onstage performance, music, premiered in 2017
- Glory Whole - movement, onstage performance, music, premiered in 2016
- Standing Ground (Imre Vass) - music, live electronics, premiered in 2017, theater Mu
- United Space of Ambivalnce - music, live electronics, premiered in 2018, Trafó House of Contemporary Arts
- Miro Tóth: Zahada Tych - drums
- Big Blonde & John (while you are at work) – movement, text, music, premiered in 2016
- Co-Exit – music, conception, movement, premiered in 2016
- Skin me - composition, on stage performance on drums and viola, premiered in 2013
- Hinoki – composition, on stage performance on stage on drums, guitars, electronics, turntable, self made instruments, premiered in 2014
- Visszaröpülés (Daidalos reconstructions) - composition, on stage performance on drums, percussion, piano, double-bass, chello, vocal, movement
- Save as - composition, on stage performance on drums, guitars, vocal
- Gender studies I. (Molnár Csaba; Dányi Viktória) – composition, electronics, movement
- Kiterjesztések (Andaxinház) – drums
- Bárki Bármikor - Pintér Béla és Társulata – drums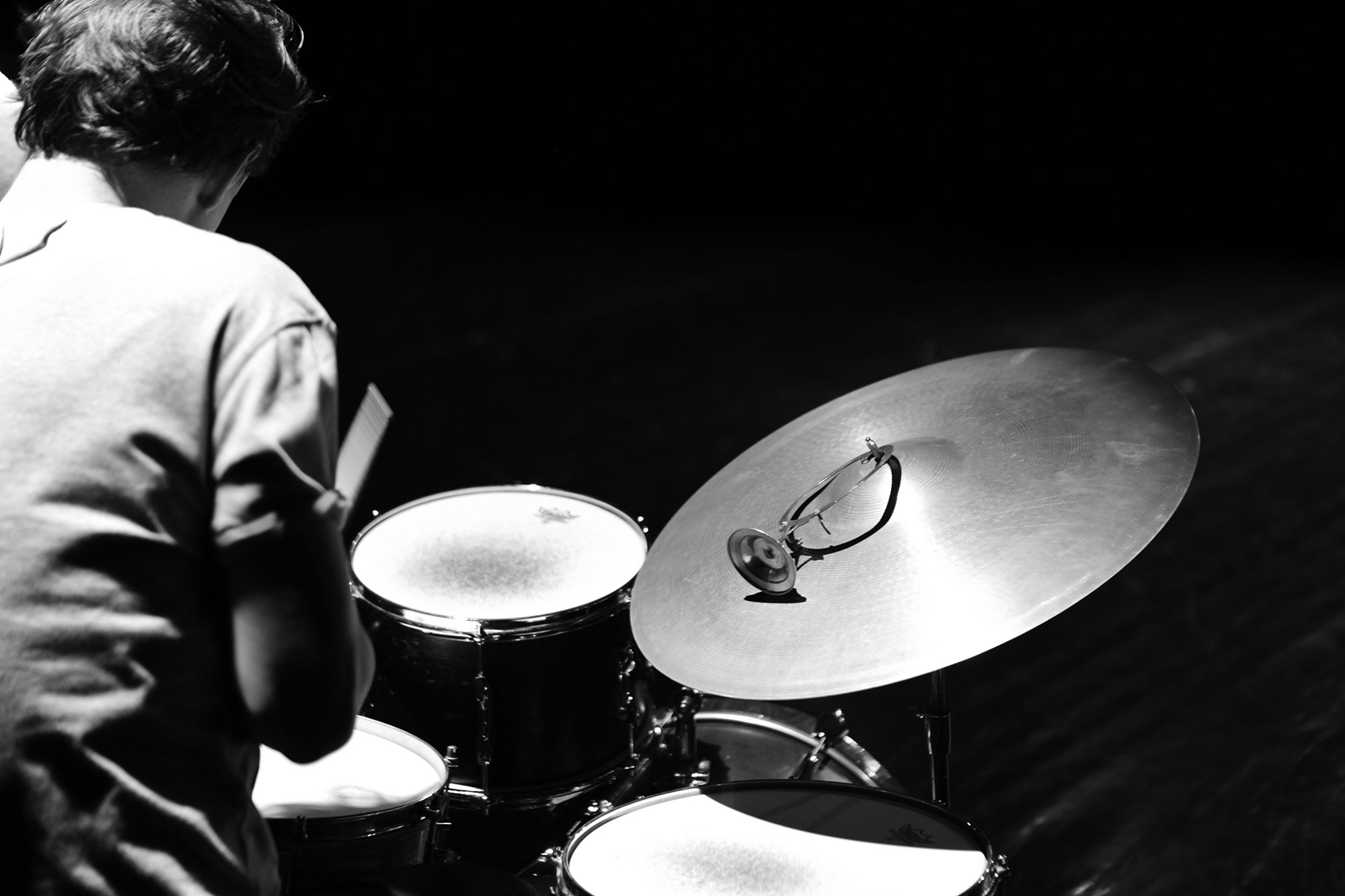 I am a Hungarian, Budapest based drummer and viola player. I work with several music groups in the field of free improvised, contemporary, electronic, jazz and folk music, as well as creating music for contemporary dance & theater pieces. As a kid I learned on a special type of viola with 3-strings from gypsys in Transylvania, and later took jazz drum lessons from different hungarian masters. I studied cultural anthropology at ELTE, Budapest.
As a drummer I'm interested in a type of improvisation which is above genres and forms, and relying only on the present situation. I'm also experimenting with the possible connections between different approaches of improvisation found in folk music and jazz. I'm developing a non metrical special way of rubato playing on drums which is mainly comes from my folk music experiences as a viola player, but also mixed with the traditions of free-jazz.
I played improvised concerts with Clayton Thomas, Hilary Jeffery; Akosh S., Mihály Dresch, István Grencsó, Vitor Rua, Andreas Backer, Dávid Somló, Lawrence Williams, Zlatko Baracskai but also collaborated with bands like Wovenhand, Deti Picasso, Muzsikás, Volkova Sisters.
As a performer I've been invited for festivals such as Ring Ring (SRB); Ljubljana Jazz Festival; Festival Les Vieilles Charrues; Dour Festival, Belgium; ICAS SUITE, Berlin; Next Festival, Bratislava; UH Festival, Hu; Ars Nova Kosice, Sziget Festival, Hu.
I work constantly with internationally well knowned choreographers and dancers like Máté Mészáros (Ultima Vez); Imre Vass (ex-Ultima Vez); Csaba Molnár (Hodworks); Viktória Dányi (Bloom!). In a collaborative work with the dancers i made music for several pieces of them and performed in festivals like New Dance Festival, Beijing; 8th Gdansk Dance Festival; Abrons Art Center, NYC; Impulstanz, Vienna; Aerowaves Spring Forward, Umeo; Julidans Festival, Amsterdam.